IN MEMORY OF THE LATE ABRAHAM BAUTISTA
Looking for that perfect church, class or memorial project? Consider contributing to keep up and improve the computer program to benefit future generations of Panamerican Institute's students. Students could benefit from a donation of $450 to purchase a brand new computer (CPU) and you could have it dedicated with the words of your choice mounted on for the life of the computer (i.e. In memory of the brilliant life of Henry Ward Beecher).
ABRAHAM BAUTISTA BARBA
1984-2014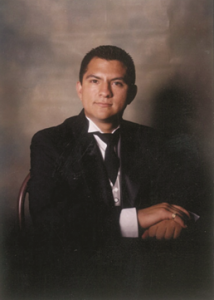 "I leave you for just a while. Do not be sad or cry; do not hold on to pain. For my sake turn again to life and smile, do something to comfort other hearts, complete these dear unfinished tasks of mine and fill your days with busy hours since I will remain close to you."
 Abraham enrolled as a student at Panamerican Institute at 12 years old. When he was in our third year class, we received a gift of three new computers and Abraham became a teacher for teachers, since most of our school's personnel did not know much about computers. Abraham also taught computer skills to his own classmates. Thanks to his ability and success in teaching, sponsors provided funds to equip our first computer classroom with 10 computers. Later Abraham with the help of Adolfo Ramirez and Mauricio Medrano designed and equipped a larger computer room with 20 computers, but still we did not have enough equipment for one whole class. Once again in 2008, Abraham, Adolfo and Mauricio, with the support of a benefactor who wishes to remain anonymous, designed and equipped the computer classroom we now have with 32 computers, server, and internet service for all the classrooms and offices.
It is our goal to have funds to keep up this computer program and improve it so students from future generations continue to benefit from the hard work of our late beloved Abraham.
Contribute to our Computer Fund! Click the button below: