YOU can make the difference! Like us on Facebook.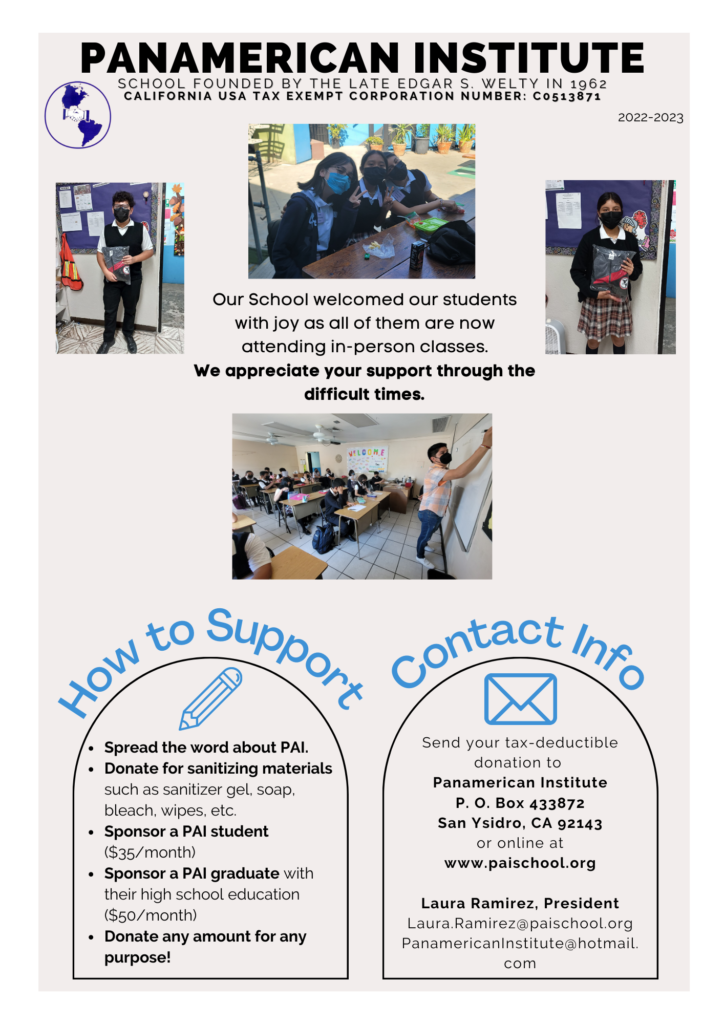 Support our school and our students' dreams by "adopting" one through our
Panamerican Institute provides high quality education in Tijuana to students from low income families. We are keeping kids at school working for a better future instead of letting them hang out on the streets learning behaviors that may result in Jail. All of us working as a team are creating a better community.
Our facilities are located in Tijuana, Mexico, south of San Diego, California.
Our address is :
Mar Hudson 5204, Col. Alemán
Tijuana, México