At Panamerican Institute, with an open mind, we focus on education because we believe it is our students' only chance to have a better life. Around Christmas, we also open our hearts and do our best to assure the students' families a Merry Christmas. Receiving a Christmas Food Basket assures families of not only a nice Christmas dinner, but food for at least one week.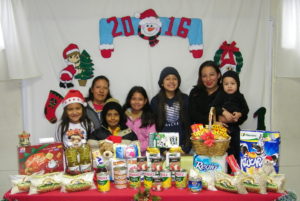 Last December your kindness gave us the opportunity to provide a Christmas Food Basket to our most needed families at Panamerican Institute.
Each basket contained: pinto beans, rice, wheat flour, sugar, salt, canned tuna and vegetables, margarine, cereal, cooking oil, tomato sauce, cookies, pastas, gelatin, jelly, toilet paper, soap, tooth brushes and paste.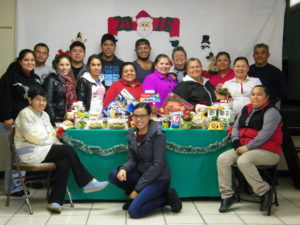 The cost for one food basket is $60. Click the button below to help our students!