Last December your kindness gave us the opportunity to provide a Christmas Food Basket to our most needed families at Panamerican Institute.
Each basket contained: pinto beans, rice, wheat flour, sugar, salt, canned tuna and vegetables, margarine, cereal, cooking oil, tomato sauce, cookies, pastas, gelatin, jelly, toilet paper, soap, tooth brushes and paste.
---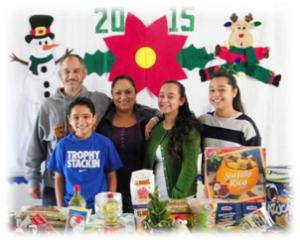 Panamerican Institute is thankful to all sponsors who made possible the 2015 Christmas Basket Program.
Our families receive enough food for up to two weeks and for a nice Christmas dinner!
Please allow us to continue with this Christmas tradition for the 45th consecutive year.
---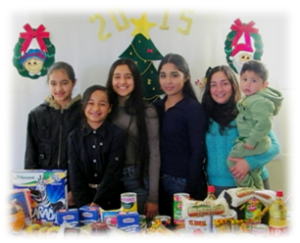 EACH FOOD BASKET COSTS ONLY $50!
Mail your needed donation to:
Panamerican Institute
P. O. Box 433872
San Ysidro, CA 92143
You can also donate through PayPal HERE on our webpage.

May this Christmas and New Year bring you and your family
Joy, Health, Peace and Prosperity.
¡FELIZ NAVIDAD Y PRÓSPERO AÑO NUEVO 2017!